Blog
Details

Hits: 1538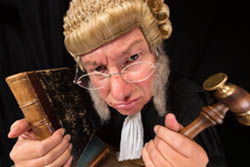 Serving a 'Section 21 Notice of Possession' (under the Housing Act 1988) is the normal legislative process for a landlord to give notice to a tenant to regain possession of a property at the end of an Assured Shorthold Tenancy. Previously, it was not uncommon for landlords or their letting agent to serve these notices at the beginning of a new tenancy as a matter of course. However, the legislation has now been updated.

Firstly, the rules as to WHEN a Section 21 Notice may be served, has changed.

Landlords cannot validly serve a Section 21 Notice in the first four months of a new tenancy and the Section 21 Notice will only be valid for six months from the date of issue. However, when a tenancy has been renewed, the landlord or letting agent is able to serve a Section 21 Notice at any time during this renewed tenancy.

There is also an additional change in that the Section 21 notice would not be valid if it is served BEFORE the following other documents have been provided to the tenants:
A Gas Safety Certificate (where appropriate)
The property's Energy Performance Certificates, also known as the EPC.
The Department for Communities and Local Government's How to Rent Guide.
The Prescribed Information relating to the protection of the tenant's deposit.
Ideally, these documents should all be served at the START of a new tenancy.

Whilst it is the landlord's responsibility to comply with all of the latest regulations, we're on hand to help you with any legislative advice as things do change so please telephone us for help. If you would rather we just got on with it, then we can offer a fully managed service to make life easier for you.

To ensure you are always kept up to date with the latest legislation and local regulations, call Nick and the team on 01865 292 032 or email: This email address is being protected from spambots. You need JavaScript enabled to view it.


Details

Hits: 1564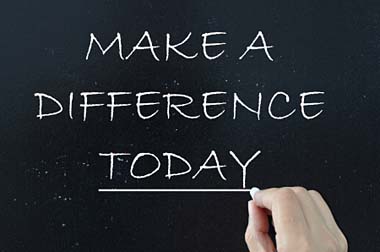 We are always delighted when our service really helps people and we recently received the following testimonial from our new client, who had been through a really tough time and needed our help to let their home.

Our experience, reassurances and plain old hard work paid off and, recently, we found them the most perfect tenants.

Our client commented:

"I had to rent out the property in difficult circumstances and, without Nicholas Jones Residential, I don't think it would have happened."

"Nick brings a unique combination of experience, pragmatism and optimism. He makes light work of any problems, is always reliable and supportive, and is available for urgent business at the weekends and evenings, which makes things so much easier. I was looking for a letting agent that would take the load off me but would at the same time be sensitive to my concerns and appreciate my financial constraints, and that's exactly what I found in Nick."

"He managed to find a tenant much quicker than I thought possible, and I feel confident with the property under his management. I would recommend Nicholas Jones Residential wholeheartedly to anyone looking for a 'bespoke' personal residential letting service - having used one of the large agencies to rent out a property in the past, I can vouch for the difference!"

If you are looking for something different from a Lettings Agency, call Nick and the team on 01865 292 032 or email: This email address is being protected from spambots. You need JavaScript enabled to view it.
Details

Hits: 1567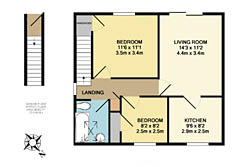 It is still not common practice for Oxford letting agents to use floor plans in their marketing. Whilst Oxford used to be a predominantly FURNISHED marketplace, since the removal of the wear and tear allowance, more and more UNFURNISHED properties are being let.

At Nicholas Jones Residential, we always produce a floor plan for each property. As the majority of potential tenants look online first and often other agents' photography may make the property look bigger than it really is, a floor plan will help to avoid any misunderstandings.

This also means that viewings are more likely to be successful as potential tenants have accurate information about the sizes and layouts of each room. They may have already started planning where the sofa could go and which room would be the best for their child etc and this means they are well on their way to wanting the property.

Together with an informative and accurate description, attractive and well-staged photography, a floorplan is an essential part of marketing a property to let.

So, if you're thinking of renting out your property or even considering the buy to let market, then call Nick and the team on 01865 292 032 or email: This email address is being protected from spambots. You need JavaScript enabled to view it.
Details

Hits: 1702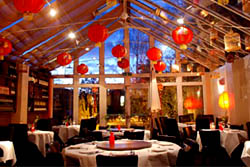 Celebrate Chinese New Year 2017 by winning a £50 voucher to spend at Xi'an Restaurant in Summertown!

For over 45 years, Xi'an Restaurant has been setting the standard for Chinese cuisine in Oxford. This family run business has worked hard to build a reputation for exceptional food and they take pride in providing a warm welcome and a relaxed dining experience.

To enter the competition, simply answer the following question and email the answer and your contact details to Nick and his team at: This email address is being protected from spambots. You need JavaScript enabled to view it..

"Each Chinese New Year is characterised by one of 12 animals from the Chinese zodiac. Which animal characterises 2017?"

We will draw a winner from the correct entries on Tuesday February 28th 2017. Good luck!

If you're thinking of renting out your property, call Nick and the team on 01865 292 032 or email: This email address is being protected from spambots. You need JavaScript enabled to view it.


Details

Hits: 1219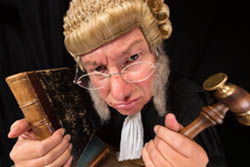 The Immigration Act 2016 came into effect in England on 1st December 2016. This amends the previous Immigration Act 2014 and its purpose is to make it harder for illegal immigrants to live and work in the UK.

The new Act introduces offences affecting landlords and letting agents related to letting property to individuals, who do not have the Right to Rent.

Landlords or letting agents must carry out Right to Rent checks on all prospective adult occupiers. Where the tenant's Right to Rent is time limited, landlords or letting agents need to carry out follow up checks and, where appropriate, notify both the landlord and the Home Office that the time-limited Right to Rent has expired.

Additionally, the Home Secretary has the power to serve a Notice on a landlord or letting agent telling them that a person or persons occupying their property have been disqualified from renting in the UK as a result of their immigration status. On receipt of this notice, the landlord or letting agent will need to take reasonable steps to end the tenancy or serve a Notice on the occupiers.

A letting agent or landlord found guilty of an offence under the Immigration Act 2016 will be liable to imprisonment for up to twelve months or to a fine or both on summary conviction (Magistrate's Court) or up to five years imprisonment or a fine or both if convicted on indictment (Crown Court).

Whilst we are not lawyers, our advice is to ensure that you can prove that you carried out the Right To Rent checks properly and that you checked that any time limits discovered will not expire during the tenancy period. A letting agent or landlord will only have committed an offence under this new Act if they knowingly, or with reasonable cause to believe, let residential property to disqualified persons.

Whilst it is the landlord's responsibility to comply with all of the latest regulations, we're on hand to help you with any legislative advice as things do change so please telephone us for help. If you would rather we just got on with it, then we can offer a fully managed service to make life easier for you.

To ensure you are always kept up to date with the latest legislation and local regulations, call Nick and the team on 01865 292 032 or email: This email address is being protected from spambots. You need JavaScript enabled to view it.