Blog
Details

Hits: 1278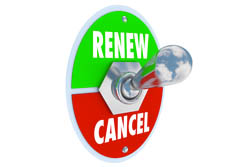 We really do love receiving all our recommendations and testimonials but perhaps the best recommendation of all is "repeat business". After all, we are "out of contract" and our clients are perfectly free to go elsewhere. So, when they choose to stay with us and renew their contracts then we must be doing something right!

For example, we have been working for many years with Steve, a landlord in Headington. In fact, we have recently relet his property for him for the third time to a charming professional couple with a young child.

The main reason our landlords choose Nicholas Jones Residential is that we make their life easier, we maximise their return on their investment, and we ensure their valuable property is properly looked after. We do this by carefully choosing the right tenants - professional people, who will enjoy, respect and look after the property for the medium to long term.

We perform thorough background checks on our potential tenants including full credit histories and previous references. We don't just show them around the property but we use this opportunity to interview them informally to create a shortlist of the most suitable new tenants.

However, we don't stop there. We look after the new tenants throughout their tenancy, fixing any problems that may arise and making sure they know that we are on hand to help at any time of the day or night. We liaise closely with our landlords so they know exactly what is going on in their property, even if there is nothing specific to report.

With our managed properties, we deal with all of the paperwork - there are rules and regulations and these change regularly. We help our landlords to keep compliant with ongoing legislation.

It is the high level of personal service that we are able to offer to both our landlords and our tenants that persuades them to renew their letting agreements with us time and time again.

To ensure your property is well maintained with happy and responsible tenants, call Nick and the team on 01865 292 032 or email: This email address is being protected from spambots. You need JavaScript enabled to view it.
Details

Hits: 1339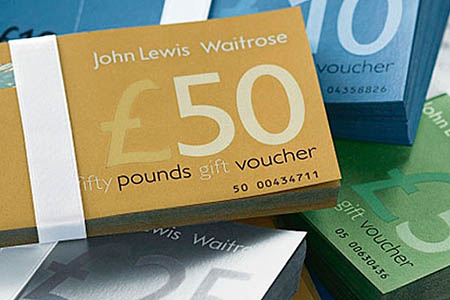 Do you know any landlords who might benefit from any of our services?

If so, please introduce them to us and, should this lead to new business, we will send you a £50 John Lewis voucher for you to spend! These vouchers can also be used in Waitrose and could be a welcome bonus in the New Year!

So, please ask your friends to call Nick Jones on 01865 292 032 or email: This email address is being protected from spambots. You need JavaScript enabled to view it. and do notify us that you have made the introduction so we can reward you!
Details

Hits: 1329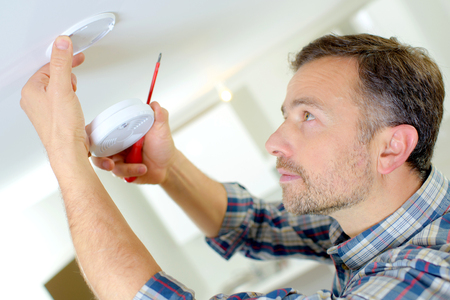 Legislation and regulations in the lettings market are changing all the time and our landlords rely on us to keep them compliant and up to date. So, welcome to our regular section where we keep you informed of recent changes in legislation and the rules that affect landlords of rented properties.

For example, you may be aware that The Smoke and Carbon Monoxide Alarm (England) Regulations 2015 are now in force. Private sector landlords are now required to have at least one smoke alarm installed on every storey of their properties. A "storey" includes entrance halls and can also include half-landings.


Landlords are also required to have a carbon monoxide alarm in any room containing solid fuel burning appliances (e.g. an open fire or a wood burning stove).

Furthermore, the landlord must make sure the alarms are in working order at the start of each new tenancy. There can be significant financial penalties for non-compliance.

Landlords must check that the required alarms are in working order on the first day of the tenancy. This day is defined as the date stipulated on the tenancy agreement even when the tenant decides to move into the property at a later date. In order to prove that the alarms have been checked, we include this fact on the inventory check-in report, signed at the commencement of the term.

There is a further check - some smoke alarms have an "expiry/replace by" date on them. Therefore, do ensure that your alarms remain compliant throughout the life of the tenancy.

Whilst it is the landlord's responsibility to comply with all of the latest regulations, we're on hand to help you with any legislative advice as things do change so please telephone us for help. If you would rather we just got on with it, then we can offer a fully managed service to make life easier for you.

To ensure you are always kept up to date with the latest legislation and local regulations, call Nick and the team on 01865 292 032 or email: This email address is being protected from spambots. You need JavaScript enabled to view it.
Details

Hits: 1505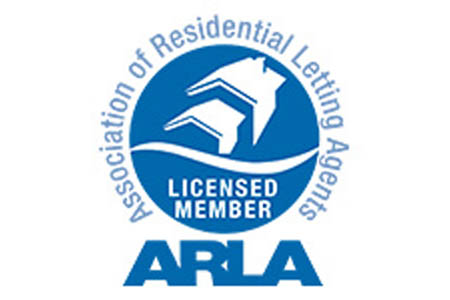 ARLA is the Association of Residential Letting Agents and is the U.K.'s foremost professional body for letting agents. Every year, tenants and landlords lose thousands of pounds through dealing with inexperienced agents and those who do not deal with client money in a professional manner.

WHAT MAKES ARLA LICENSED MEMBERS DIFFERENT?
Member agents are experienced and trained professionals
Member agents understand and comply with complex legislative changes and best practice
Member agents are supported by the NFoPP Client Money Protection scheme (CMP)
Member agents' accounts are independently inspected annually by a qualified accountant and ARLA
Member agents must have professional indemnity insurance
Member agents are required to attend regular training to keep skills and experience up-to-date
Member agents are required to comply with the professional standards of the nationally recognised professional body for letting agents
So, for your peace of mind, always use an ARLA licensed agent. It won't surprise you to learn that Nick Jones has been a Fellow grade member of ARLA since 2001!

However, there is also another crucial reason for choosing Nicholas Jones Residential to manage your property.

Many letting agents work from 9-5. Nick and his team recognise that many families and professional couples are in full time employment.

Therefore, Nicholas Jones Residential meet potential tenants and guests outside normal office hours. They have even been known to greet new tenants at midnight (particularly for holiday / short let occupants where the guests have been travelling from overseas). You will also find them working most weekends!

"Only found our dream let home, due to the fact that Nick was open at 8pm on a Friday evening!"
Jane Maharg, 11th October 2015

In fact, we think Nick is the only lettings agent in Oxfordshire to advertise his Opening Hours as:

Mon-Fri: 8am to 10pm Sat: 9am to 4pm Sun: 10am to 4pm...!

With over 20 years in the lettings industry, Nick has considerable experience in letting and managing residential property. The reason that he has branded his letting agency with his own name is that he understands that reputation is everything in this business and he is proud of the high level of personal service that, uniquely, he is able to offer his clients. He takes the time and effort to get to know and look after each client individually. This is not a purely selfless act - Nick's business has been growing exponentially as a result of being recommended by his current clients!

So, if you're thinking of renting out your property or even considering the buy to let market, then give Nick Jones a call on 01865 292 032 or email: This email address is being protected from spambots. You need JavaScript enabled to view it.
Details

Hits: 1280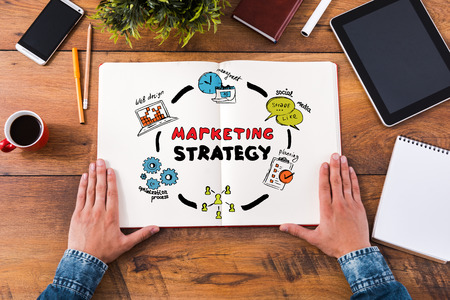 We are delighted to feature a case study that illustrates why you should choose Nicholas Jones Residential to list your rented property.

The property in question had been available to let for nearly four months with two well-known Oxfordshire letting agents with little interest and precious few viewings.

We offered the landlord our assistance and, as the landlord was rightly frustrated about the property being empty for such a length of time, he agreed for us to help.

We reviewed the agencies' online marketing and knew straightaway that we could present the property better. We spent time to stage the property for photographs and show the house at its best. We drafted a colour floor plan, which, as an aside, we find is often missing from other letting agencies' details. We consider floor plans essential, particularly if the property is unfurnished, and so will always provide one as part of our service.


We reviewed the five line summary in the other agent's advert and wrote a properly researched description of the benefits of the property and the amenities and advantages of living in the local area. We also included the distances to key locations in and around Oxford.

Within two weeks, we had conducted five qualified viewings and we selected the most suitable applicants. Our landlord was delighted and clearly impressed. Our chosen tenants have been happily living in the property ever since and recently renewed their tenancy for another term!

To ensure your property is looking its best and is being properly marketed, call Nick and the team on 01865 292 032 or email: This email address is being protected from spambots. You need JavaScript enabled to view it.